Poker Rules
Poker Strategy
Poker Tips
Poker Speak
Hand Rankings
Texas Hold'em
Omaha Poker
7-Card Stud
5-Card Stud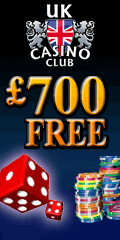 How to Play Texas Hold'em Poker
Texas Hold'em is one of the fastest games at a poker table. Consisting of four rounds of betting, it allows between 2 and 10 Players to take part during each hand. One of the most popular games in the Multi-Player poker range, it is also the lowest-limit poker game - the objective being to finish with the best hand and ultimately win the pot.

How to Play the Game
1. The Players to the left of the Dealer begin the game by posting the blind bets. The Player on the Dealer's left posts a Small Blind bet, and the Player on the Small Blind's left posts a Big Blind bet.
Note:
The Dealer's position at the table changes after every game. The dealer button (D) shows the Dealer's position at the table.
2. Two pocket cards are dealt to each Player.
3. In the first round, the Player to the Big Blind's left plays first and can either:

Fold

Bet

Raise
Note:

In the first round, betting is capped at one bet and three raises per Player.

Players cannot Check in the first betting round because the Blinds are bets, not antes.
4. In the second round, three community cards are dealt. This is called the Flop. A round of betting follows and Players can either:

Check

Fold

Call

Raise
5. In the third round, a fourth community card is dealt. This is called the Turn. Another round of betting follows.
6. In the fourth round, a fifth and final community card is dealt. This is called the River Card. The final round of betting follows. The remaining Players then use one or both of their two pocket cards and any of the five community cards to create the best five-card hand possible. The winner takes the pot.
Note:
If two or more Players have the same hand, the pot is split equally between them.
Tips
To improve your chances of winning, use the following strategies:

Five of the total seven cards are viewable on the second round of betting. This gives you a good idea of how strong your final hand could be.
To complete a possible winning combination, it is important to consider how the five community cards interact with your hidden hand.
Fold when necessary. You have not lost much if you have a worthless hand and decide to fold early in the game.




PokerTime

Opening offer: $20 get up to $1,000
Games: Texas Hold'em; Omaha; 5 and 7 Card Stud; multiplayer tables; head-to-head; sit and go; Freeroll; and buy-in tournaments.
Progressives: Bad Beat Hold'em; Magic Hands.
Are you fanatical about poker? If the answer is yes, then PokerTime is the ultimate place for you to play. PokerTime is the latest addition to the award-winning Fortune Lounge Group of casinos and poker rooms.

Using the latest Prima Poker software, PokerTime has a slick and innovative player interface that offers a diverse range of action-packed games, available 24 hours a day. Take on other poker players in Texas Hold'em, Omaha, 5 and 7 Card Stud at head-to-head or multiple player tables. Advanced features allow players to chat, get their play statistics and review table history.

PokerTime offers an exciting array of tournaments; players can win a seat at the WSOP, qualify for the World Poker Challenge, claim their share of big cash prizes in $100,000 and $17,500 guaranteed tournaments and hone their skills without any risk in massive Freeroll tournaments.

Every poker player has experienced the frustration of a bad beat, but at PokerTime your nerves can rest easy, with their Bad Beat Progressive Jackpot you can win, even if you lose. PokerTime players can also win a $2,500 Magic Hand Jackpot, which is awarded every 4,000,000 hands dealt.

PokerTime is passionate about player support. Trained service professionals are available 24/7 via telephone, live chat or email. PokerTime uses the latest 128-bit security encryption, ensuring purchasing peace of mind. Players can bank using their Credit Cards or a range of eight Alternative Payment Methods. Cashing out is just a simple mouse click away at all times.




Captain Cooks Poker

When you register with Captain Cooks Poker you are automatically entitled to a 50% match bonus (you get to claim up to

$200

free) on your first deposit into the poker room.
Captain Cooks Poker is part of the Prima Poker network which gives you instant access to some of the most exciting online poker action around. Captain Cooks Poker players can enjoy the same atmosphere and fun they've come to expect from their Casino namesake while participating in tournaments or playing one-on-one games.

When you join Captain Cooks Poker, you are immediately plugged into the Prima Poker network which is powered by Microgaming. The network is growing larger daily and with more players online than most other online poker outfits, you are sure to always have a game waiting for you to join!

Seasoned players and beginners alike can now compete at Captain Cooks Poker for a chance to win a seat at the World Series of Poker tournament, which is held every year. The online tournaments are held on a regular basis and are an excellent social gathering as well as great fun!




Aztec Riches Poker

This is one of the most generous welcome bonuses for poker players online. Take advantage of the 50% matching bonus and you could get up to

$200

extra with which to make an impact at the tables!

Looking for the most rewarding poker experience online? Look no further! Aztec Riches Poker offers players full interactive games with exciting tournaments, a great loyalty program and fantastic weekly promotions. Sink your teeth into a game here, you won't be disappointed!

Being part of the Prima Poker Network means that Aztec Riches Poker are able to offer their players more tournaments, bigger prizes, more action at the tables and more variety of games than their lesser competitors. No matter what game you like or what stakes you like to play, there is always someone waiting at a table ready to take you on!

Aztec Riches Poker always take every measure to protect all your data at the Poker Room. You can play with us safe in the knowledge that you are with a poker room you can trust!


Top Online Casinos

Phoenician Casino

You can get up to

£1200

bonus!



Captain Cooks Casino

Captain Cooks will give you

£500

FREE and 1 hour to make as much money as you can.



Golden Tiger Casino

Get

£1500

free - no deposit required.



Casino Classic

Get

£500

Free and 60 minutes to make as much money as you can.



Virtual City Casino

Get

£10

free just for downloading their software. Virtual City has a great selection of games, and all the great progressive jackpots like Major Millions, Wow Pot and Triple 7s Blackjack.



Lucky Emperor

For a limited time we offer this amazing sign up bonus:

£10

Free, no purchase required!




The Gaming Club

Get

£100

bonus to win on fantastic range of free slots games!



Lucky Nugget

£1000

free – double your chances of winning.



River Belle

Buy £200 and get

£200

Free at River Belle



Jackpot City

Get

£500

free. Choose from over 400 Slots and Progressive Slots.



7 Sultans

Get free

£1000

free bonus.



Royal Vegas

Get free

£1200

free bonus at Royal Vegas.



Platinum Play

Get

£1500

free (no deposit required) to spend on a variety of games. You'll have the most fun and exciting online gaming experience possible in a safe & secure environment.